About the Band...
Unlike some bands, this one will not put you to sleep!
Excitement is contagious. You and your guests WILL be infected!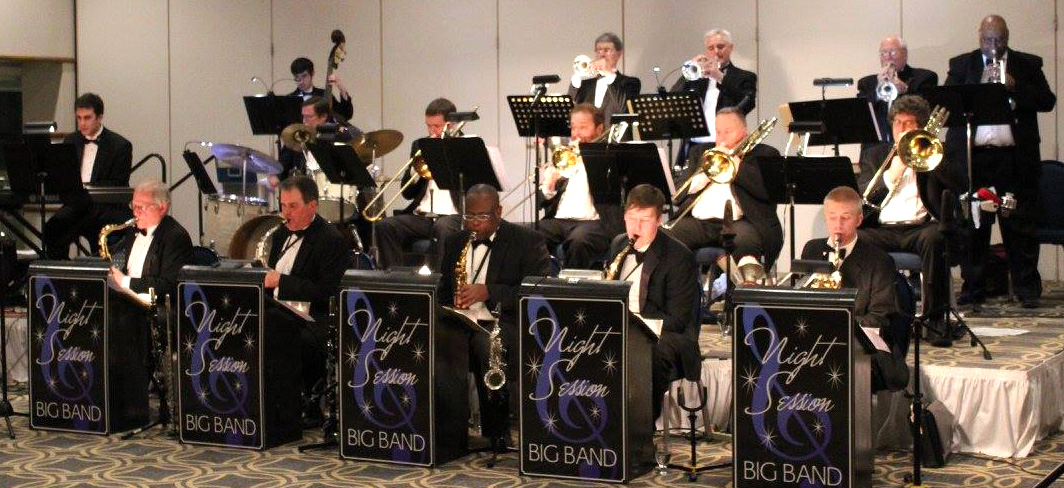 Night Session is a full instrumentation big band including vocalist.
The skilled, professional musicians are from the greater Toledo and Northwest Ohio area. The most unique quality of this band is the intensity of musical expression. Band members are obviously committed to putting "pizzazz in the jazz" and their excitement in doing so is what transmits to audiences and dancers.
Night Session's upbeat repertoire cuts across generations...
The band's varied repertoire includes pop and jazz standards from the 1920s to the present. From the "hey day" of the big band era, the music of Count Basie, Duke Ellington, Glen Miller, Tommy Dorsey, Les Brown, Stan Kenton and others are interspersed with more modern jazz band music, latin, pop, and rock standards. All age groups and many musical tastes are satisfied. The band is obviously well-rehearsed and it shows in the way the music drives ahead with confidence.
Everyone attending your occasion will dance, grin, and tap their feet all evening!